Woodland & heathland Management
November 2018
Heather mowing took place week commencing 26th November.
Advice from Mike Edwards was used to ensure a productive process.
A closer / lower cut than in previous years will encourage the desired 'basal' regrowth.
Regrowth from the base of the plant will encourage healthy sustainability, rather than long 'leggy' shoots which become woody, deteriorate and adversely affect the longevity of the plant.
Cuttings (brashings) have been used on regeneration areas, which remain GUR.
Some areas may appear rather scalped, but this was intended and required in order to maintain the long term sustainability of heather cover.
A different machine called an Amazone was hired and used specifically to provide a closer / basal cut.
Moss accumulating amongst the heather has been exposed. Another hot dry summer with the heather mown at a lower height would help burn off the exposed moss.
The below image shows healthy, closely mown heather with this seasons regrowth evident.
​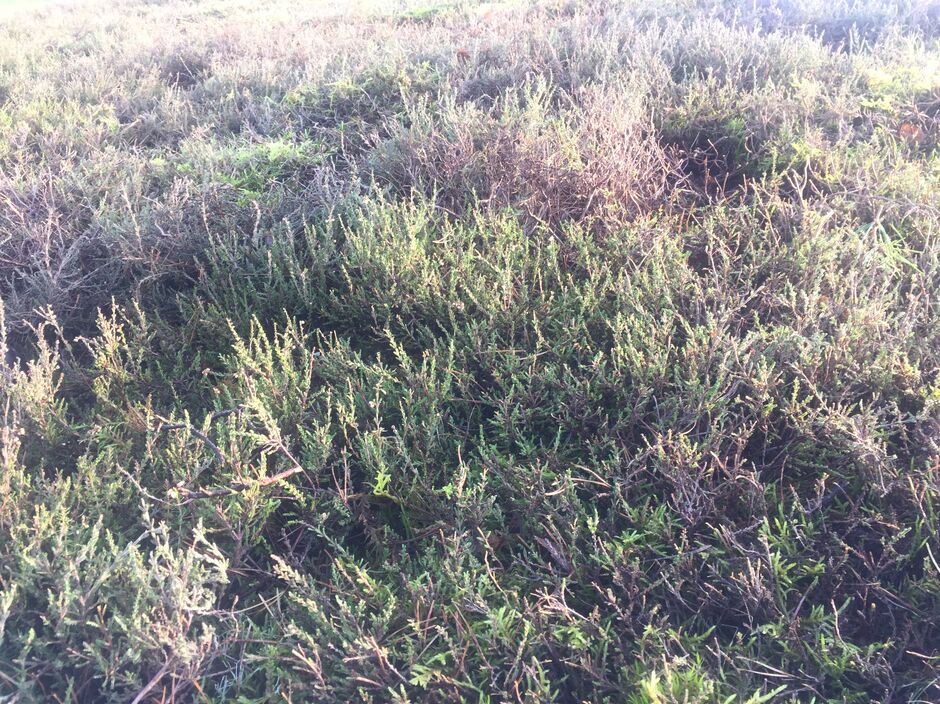 Left below... heather brashings added

to recently scraped regeneration areas.

Right below... recently mown heather

landscape on 7th hole.
| | |
| --- | --- |
| | ​ |
Recent works include;
Thinning of pine plantations on 1st hole, including between the 1st and 2nd fairways.
Heather regeneration 'test' scrapes on 1st/18th, 15th and 17th.
Further scraping right of the 6th tee / behind the halfway hut.
Thinning of copse between the 10th fairway bunker and the 11th yellow tee. Benefits include;
- Removal of heliotropic stems
- Improved light and air movement
- Widening of the high traffic area prone to high levels of wear
- Improved agronomics to the wider area
Below; 8th hole... heather regeneration scraping works
Below; 15th hole... Stunning 'after' photo taken by Ray Heath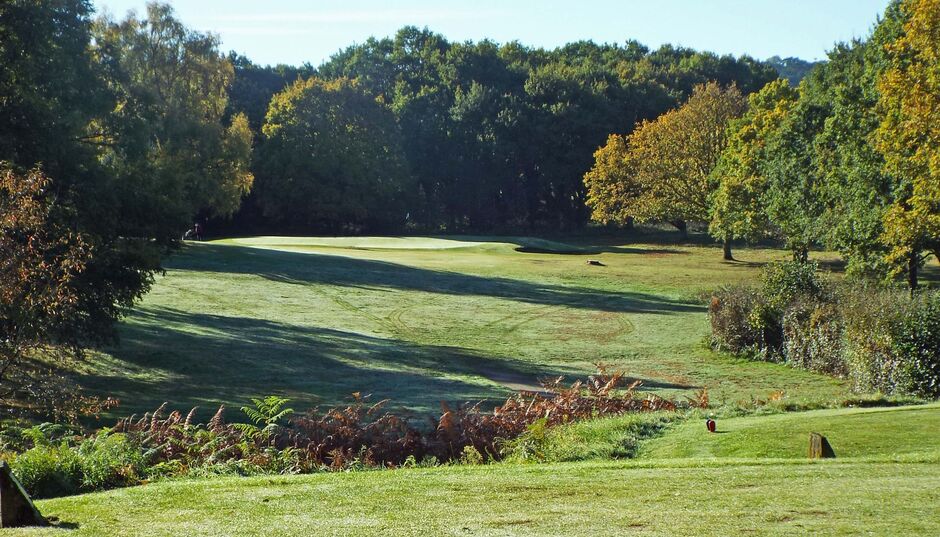 October 2018
15th hole improvements. Benefits include;
- Improved turf health now possible
- Reduced leaf litter
- Reduced shading of green, apron and surround
- Reduced filtering of the desirable blue light that is needed for photosynthesis
- Improved visibility of greenside bunker
- Improved ability to develop fine acid grasslands between 14th and 15th holes
Overhead view before and after, below...
A canvas has been created for a bunker strategy review in time for the next phase of bunker works in 2019.