Woodland & heathland Management
November 2018
Upcoming works include;
Thinning of pine plantations on 1st hole, including between the 1st and 2nd fairways.
Recent works include;

Thinning of copse between the 10th fairway bunker and the 11th yellow tee. Benefits include;
- Removal of heliotropic stems
- Improved light and air movement
- Widening of the high traffic area prone to high levels of wear
- Improved agronomics to the wider area
Recent heather regeneration scraping works
Below; 15th hole... Stunning 'after' photo taken by Ray Heath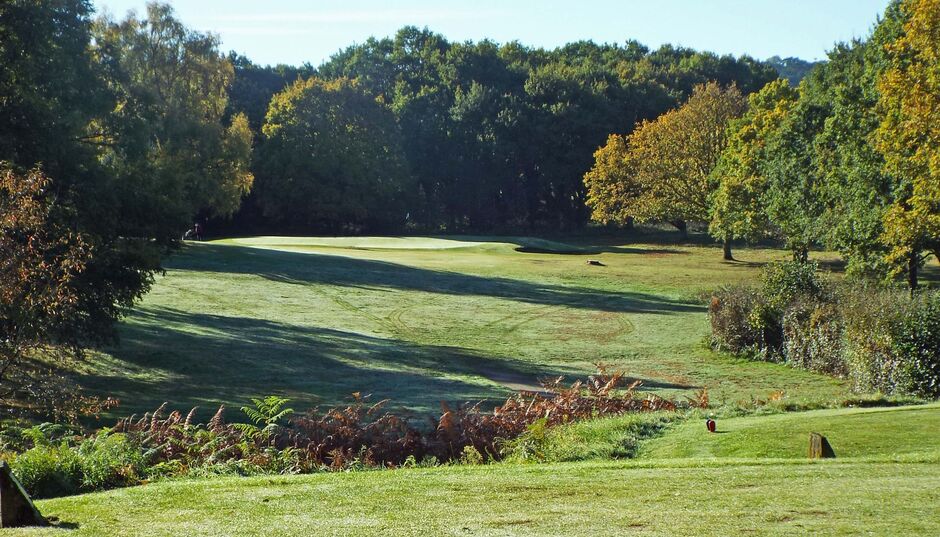 October 2018
15th hole improvements. Benefits include;
- Improved turf health now possible
- Reduced leaf litter
- Reduced shading of green, apron and surround
- Reduced filtering of the desirable blue light that is needed for photosynthesis
- Improved visibility of greenside bunker
- Improved ability to develop fine acid grasslands between 14th and 15th holes
Overhead view before and after, below...