This event has now been re-scheduled for Sunday 27th September 2020
It will now be limited to a field of 60 players. Entries Open Monday 3rd August at 7pm
(Reserve list now in place)

First played in 1934 The Silver Frigate is our oldest and most prestigious Trophy competition.

The origins of the Frigate as part of the motif for the Club and the design of the trophy for the Club Open competition may be related to the weathervane depicting a three masted Frigate on top of the Farnham Town Hall cupula, the venue for the Clubs first General Meeting, held in 1897.
Unfortunately much of the history regarding the Frigate was lost in a Clubhouse fire many decades ago, but a certain amount of folk lore exists.
Extracted from our Centenary book…
"The story goes that the donor offered to present this truly magnificent trophy to the Club and his generosity was of course gladly accepted. However, when the time came to pay the silversmiths, the mystery donor had made himself very scarce and the Treasurer was forced to make some pretty drastic last minute adjustments to his budgeting."
We look forward to hosting 'The Frigate' Championship each year.
Championship Details:
- Gentlemen's individual 36 Hole Medal
- Surrey Golf Order of Merit Event
- White Tees
- Maximum Stroke Allowance -12
- Maximum Handicap for entry - 15
- Maximum Entries 72 (60 for re-sheduled event 2020)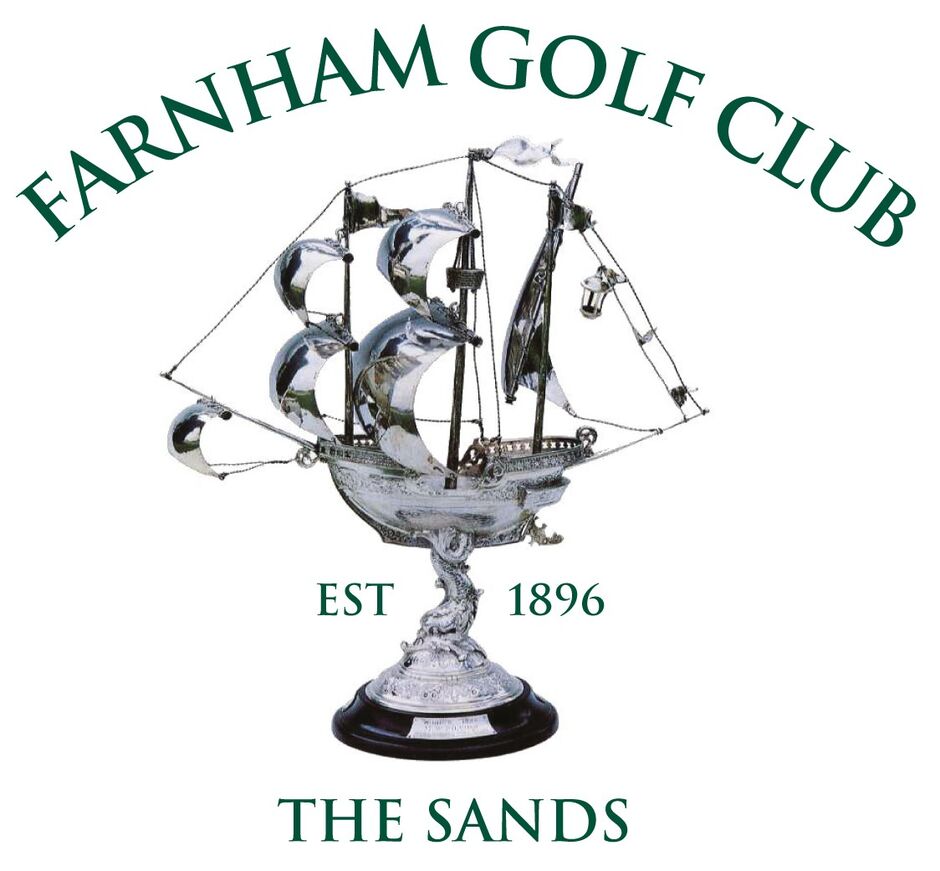 ​