Mission Statement
Here at Farnham we are proud to welcome golfers of all ability levels and we endevour to offer the best opportunity for a new or returning player to enjoy our great sport.
With an extensive range of superb coaching facilities and a team of experienced PGA professionals, we aim to deliver a first class player develop scheme.
The long term goal of the Academy scheme is to guide a player to a level where they may enjoy the game, feel confident about their play and potentially apply to join Farnham Golf Club.
Academy Benefits
12 Individual lessons with a PGA Professional
12 Rounds of golf (off-peak and recorded by number of holes played)
Access to all the club practice facilites
Clubhouse access and members discount
Structured coaching and advice within the player development scheme
Group coaching, competitions and social engagement opportunities
Assignment of club mentor to enable integration
Guided transition towards a potential application to full membership
The PGA Professionals
Peter Irlam, PGA Coach - Luke Bone (Head PGA Professional) - Ollie Lewis, PGA Coach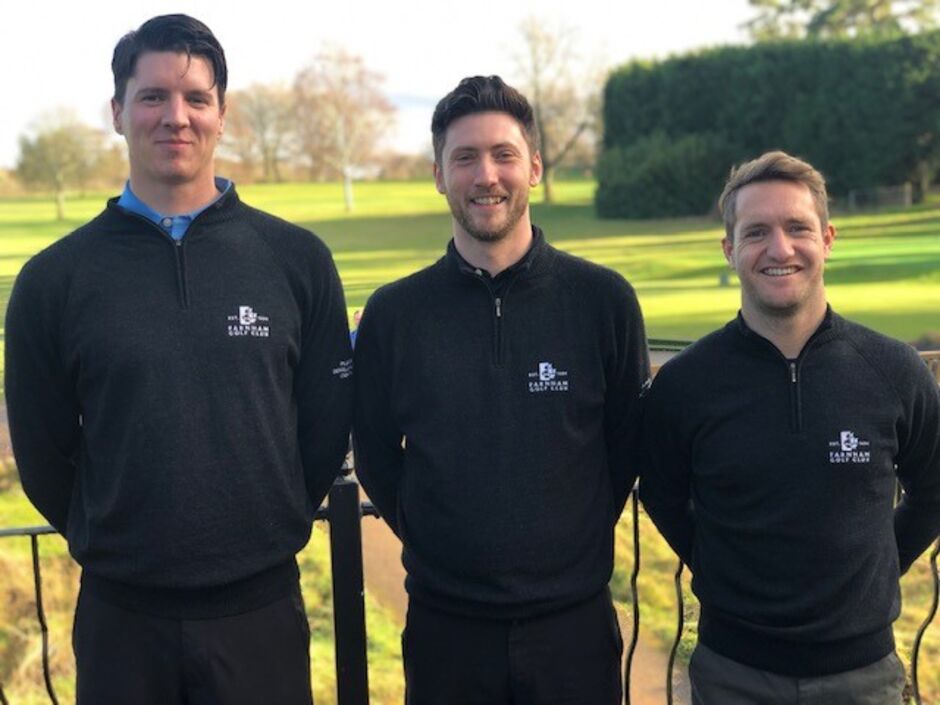 The Process
Our Academy membership category has capacity for twenty men and twenty ladies at any one time. This generally runs at full capacity and there may be a short waiting list.
Applications are taken via the website and applicants will be invited for an assessment and taster sessions with one of the coaching staff. These sessions will allow the coaching staff to gauge the applicants current level and general suitability for the Academy membership.
Once an application has been accepted and vacancies allow, new members are invited to begin their twelve sessions of coaching. Access to the course and the twelve rounds will be allocated upon the approval of the coaching professional.
An Academy Members progress is tracked by their designated Professional and assigned mentor. The mentor will be a current full member of the club and will assist in the process of understanding the club systems along with etiquette and golf rules. These integral partners will be on hand to guide the member through the scheme and to help understand the best time to move through the relevant stages.
When an Academy Member has utilised the scheme for a minimum of one year, they will be assessed regularly and when appropriate, they will be offered the benefit of transitioning towards the Intermediate Academy category. This transition would normally take place after two years but is assessed on a player-by-player basis.
Intermediate Academy - This effectively lifts the twelve round per year limit and allows greater access to the course and the opportunity to further develop important aspects of a players 'on-course' skills.
During this next phase of the membership journey, members are encouraged to submit scores for handicap assessment and to develop golfing relationships with other club members. From within this category, a formal application can be submitted to join the main club when the time is right. The mentor will act as a proposer if possible. This application will be reviewed by the membership committee and an offer of full membership may be offered when vacancies permit.
Academy Coordinators
We are ever grateful for the help and input from our members and the pro-active approach towards our Academy scheme. Jeannie Archer and Justin Hanslip and Alan Cooke are club members who generously dedicate time to help coordinate the group coaching sessions, the texas scramble competitions and social activities.
Dedicated Academy Events
Regular Group Coaching Sessions
Regular Informal Competitions
Monday afternoon Roll-Ups
Social Events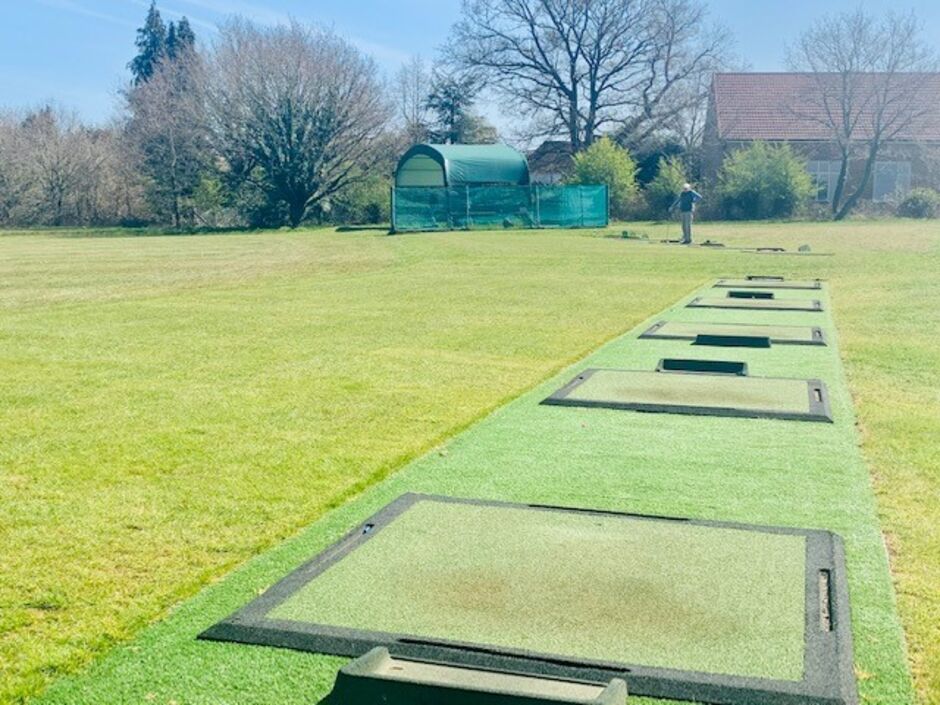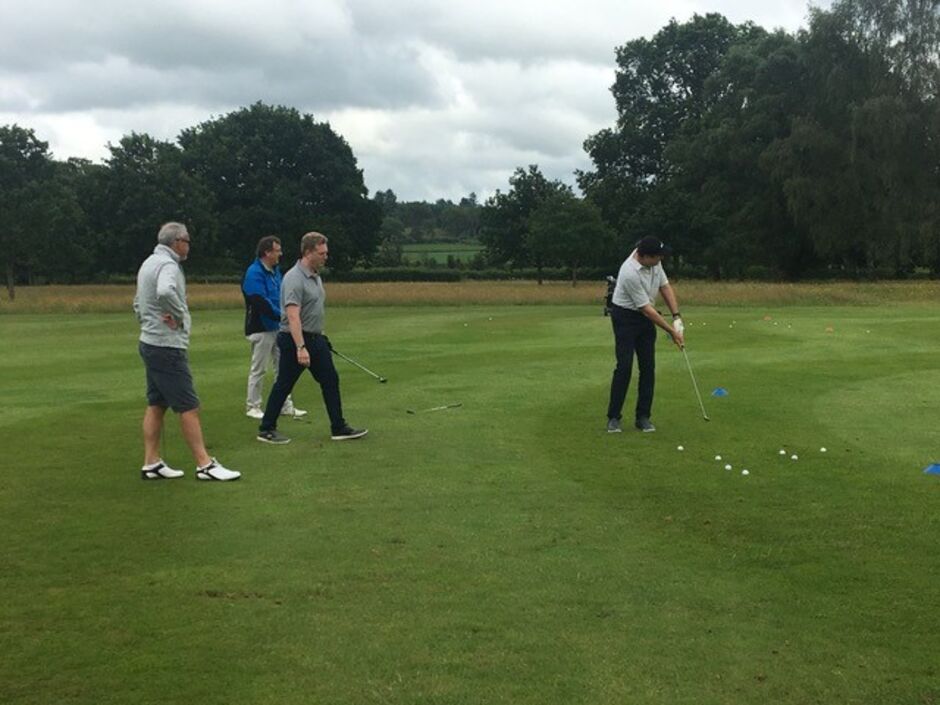 Fifteen bay driving range Academy Short-Game Coaching Session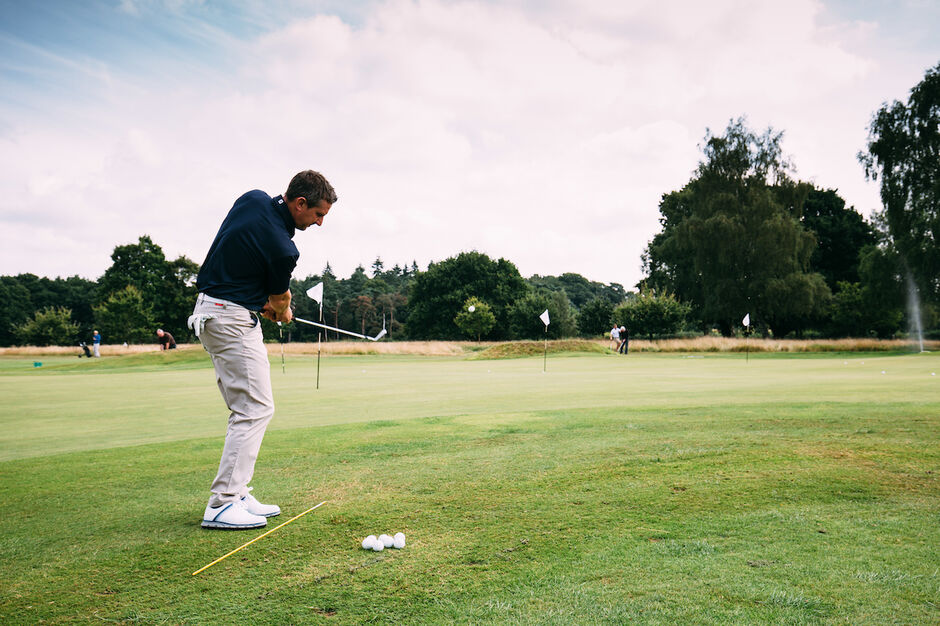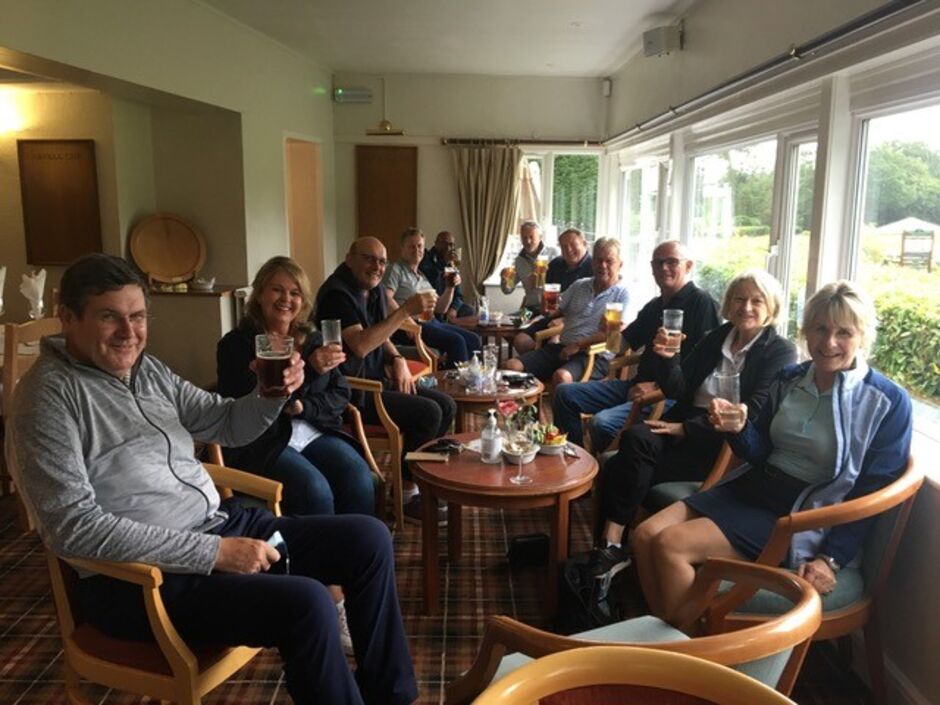 Our superb chipping green Academy members enjoy a drink after play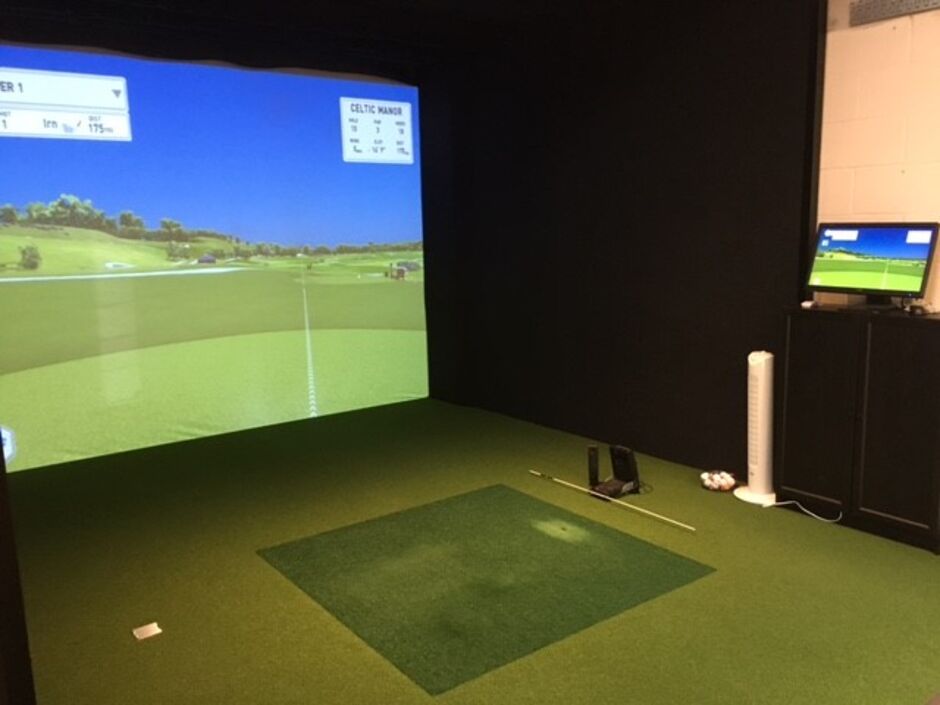 Our fantastic golf studio for indoor coaching and analysis